Welcome to Department of Sanskrit
'Photo Detail -Tag'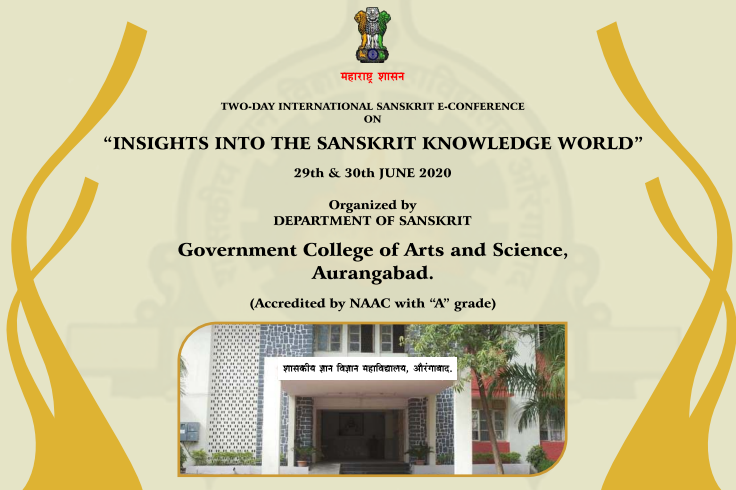 'Photo Detail -Tag'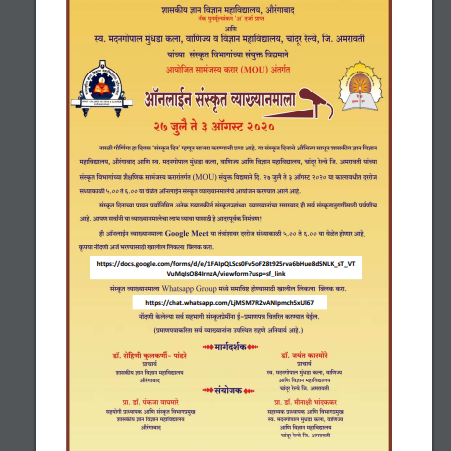 'Photo Detail -Tag'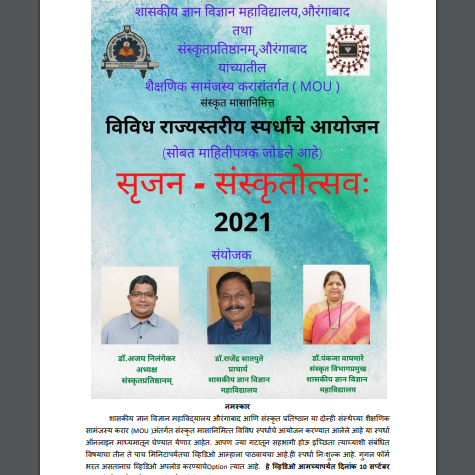 'Photo Detail -Tag'
About Dept..
संस्कृतविभागे सर्वेषां स्वागतम्।
The Sanskrit Department was started in 1923 i.e. from the establishment of the college. This is the only college in which students can learn Sanskrit in Marathi as well as in English medium. There are plenty of Sanskrit books in English and Marathi language.
The PG department of Sanskrit was started by the University in our college around the year 1980.
The Sanskrit department has been served by many renowned personalities.
They are –
1. Dr. G. M. Patil,
2. Dr. S. G. Moghe
3. Dr. Vasant Patil,
4. Dr. Ashok Vhatkar,
5. Prof. Choudhary,
6. Prof. Maya Samudra and many others.
Currently Prof. Dr. Pankaja. M. Waghmare is working as Professor and Head of the Department.
Our Sanskrit department mostly has 100% results every year and also produced many toppers enhancing the pride of our College.
This department is a renowned and legendary department of Sanskrit in Marathwada region which has produced many Sanskrit scholars.
The Sanskrit department, which is on its way to the centenary, has a tradition of glorious success.
While maintaining the tradition of studying Sanskrit, this department has opened the door of knowledge to many students for many years
ज्ञानवान् एव सुखवान् , ज्ञानवान् एव जीवति।
ज्ञानवान् एव बलवान्, तस्मात् ज्ञानमयो भव ।।
With this objective in mind, the Sanskrit department is on a successful journey.
Objectives of the Department
To make Students acquainted with literary forms like Drama, Novel, Poetry, Essay etc.
To develop reading, writing and communication skills of the students by introducing Sanskrit Language skills.
Student Strength
| Class | 2019-20 | 2020-21 | 2021-22 |
| --- | --- | --- | --- |
| B.A I | | | |
| B.A II | | | |
| B.A III | | | |
Average Result for the last 3 years
| Year | Average result of Department |
| --- | --- |
| 2018-19 | 100% |
| 2019-20 | 100% |
| 2020-21 | 100% |